Around your torso wrapping with a system of lacing with hook and eyes claps or steady fasteners. A waist trainer is a type of undergarment that is designed to cinch or compress the waist and abdomen area to create an hourglass figure. It has materials use to latex, spandex, or nylon, and is worn tightly around the waist to provide a slimming waist. It is tight hard garment is often used for body shaping, and some people use it as a weight loss aid, although its effectiveness for this purpose looking slim. Very popular for smaller looks banding a waist trainer but it also most dangerous when you wear a more tightly. If you're for weight loss while working out Don't use a metal or hard-made things waist trainer, beacuse it conflict with your waist to laydown, side back & sit down, always to choose a one-warp or fabric made product. we know everybody waist trainer is for weghtloss. but it not working well that reasons is way to wear, it depends on your hacks!.
A long wrap waist trainer without zipper and eyes easy to use no stress for size and design, 5-6 m long.
A corset has metal so can long time but not workout with, It's made with neoprene and polyester fabric with thick and boning hard materials, that chinches your waist by pinching at lower belly pooch to keep the hourglass. Wearing a waist trainer won't impact on your health, if you worn comfortable consistency for a few hours in your daily routine is right way.
Top 5 Ways to wear a Waist trainer
1. while working out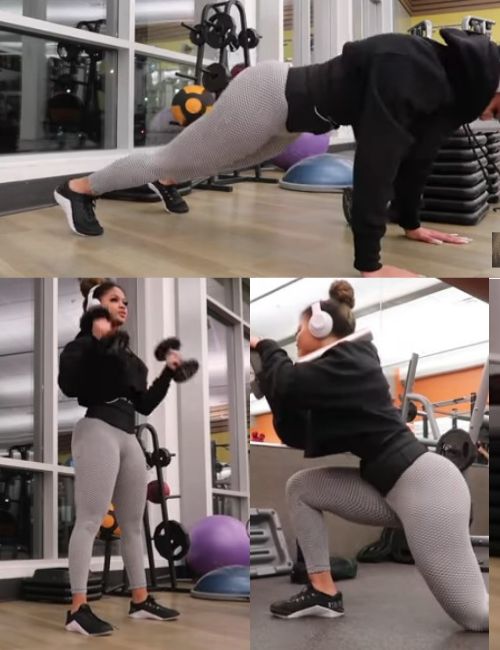 To wear a waist trainer, start by wrapping the garment around your torso and fastening it using a lacing system, hook-and-eye clasps, or sticky in one wrap. The vertical stiff boning will prevent the fabric from bunching up around your waist as it cinches in. To get the best results, it's recommended that you wear your waist trainer daily. To start, aim to wear it for up to 2 hours per day and gradually increase this to 4-8 hours. The longer you wear your waist trainer, the quicker you'll notice the desired effects.
2. Under Clothes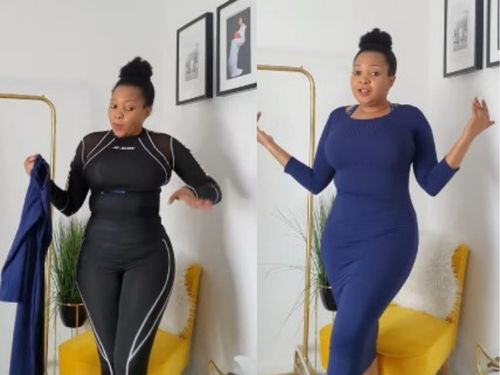 Wrapping is new tools of band of waist, you can put on continue a 2-3 hour. Regularly 30 days, easy to move! and sit on a chair, walking and talking.
3. Over dresses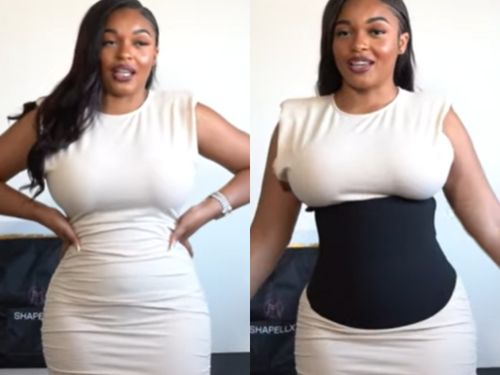 The Most comfortable is wraping on the clothes with hooks and an eyes closure design ! Its 5-6 m long you can easily adjust your size. It is may your game changer after a month.
4. Plus Size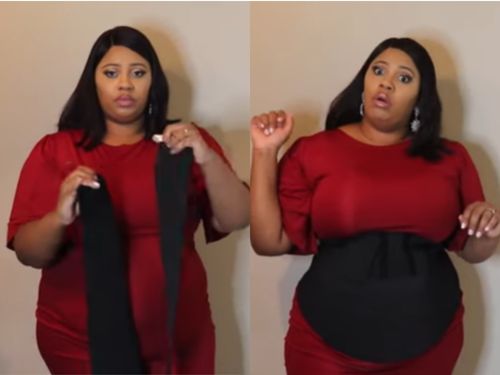 How to put a waist trainer on big stomach? This Vodeo is way for fupa down! If you're not working out Let's you're lazy! whatever but good new! you can lose your big fat without exercise by banding a wrap everyday at home! but comfortabaly. But one thing considers that is you less carbs foods, fiber foods, and keep diet plan and strick on your drinking more water. Trust on your body, mind and confidence I'm able to lose a fat! everyday pray own! I'am down! I'am Down, my fupa goes to down, beacuse I wear a waist trainer comfortably and do all things for this! You always to sleep by your stomach below, without a foam bed, it may also help your fupa down.
5. Hourglass ways
If you don't want a lot of time expenses at gym and you want to does work! this way is hourglass waist trainer, improves your posture, it is amazing way! watch video.
Related questions by shape expert
Do waist trainer work?
The Perfect answer you can find in shorts video, it snatch and a bit more your waist don't help on your lose weight, but I wear for back support only.
If you're Beginner what to do
Racheal Say, Correct size is your Key! Start from normal wear, wear with last 3 lines of hooks adjust in a loose, slowly after some days you go on 2-3 lines tightly. Keep healthy eating while workouts with a waist trainer,
What is risk of waist trainer?
Dr William Miami says, Actually, internal fat like Toothpaste, your guts tranfer one to another place, if you push the waist then gut moves chest areas! Faja shapewear is best than a waist trainer.
How Long should you wear a waist trainer?
According to source, everyday 2 to 3 hours while workout and without working out like corset 8 hours or more a day upto a six weeks, get massive results
How To wear a Waist Trainer Properly
If you're beginner! you should to know luxe curves suggestions! to choose the correct size, don't be very tight or loose your comfortble size. Follow These 5-7 steps to wear a properly.
Wrap waist trainer always to wear at the midsection, to shape a big-stomach lower belly pooch fat that is upper public bone areas.
Start from the back and wrap it, close the hooks and eyes one-to – one Below to Up. Make sure you feel comfort, if you're discomfort then loose the 1-3 line hooks.
Hey! girl stand opposite of your mirrors confined it how to look! you're some slim than previous.
After all hooks are closed, some go outlines at the bottom part or push your pooch and hold it rightly.
Continue to hooks and eyes loose or tight when you laydown, check side by side workout you feel comfort move on everywhere.
Recommended Article