Wow! why do you wear a sarong? This fashion is tricky or fun. It is most favorite at the beach, at nighttime, or during summer vacation. It looks gorgeous you can make a look versatile. It is easy, comfortable, and stylish, with a lot of methods of wrapping, tying, a blanket, or sun protection like an umbrella. Dark sarong is good than light white. It offers more coverage of feminine, sweaty, and curvy looks, compulsory that you need the undergarment under a sarong. Don't use a belt, or accessories with a sarong at the beach, because it converts a casual dress. A long sarongs much coverage. Always start the wrap from the back, Under the arm, on one shoulder, two shoulders, and overhead it makes a stylish or different way to wear it. Cross the front of the chest tying to make a halter neck. You can give the styles of more than 15 ways with one sarong.
What is sarong
Sarong is a length long-piece garment with cotton, chiffon, or fabric. This is an Asian fashion in the continent of middle eastern countries like India, Malaysia, Indonesia, and Thailand. It comes with printed, patterns and a lot of designs that you can on casual, cover-up, and more.
Get first, 9 celebs' Tips on how to style sarong.
15 ways to wear a Sarongs
1. as a long Skirt
Sarong skirt fashion on a beach day or summer vacation going to beyond!. You easily make a long skirt! hide tummy, thighs, and hips! the back opeing is tricky! unique! you didn't find anywhere, get step by step.
2. as short skirts – Side Knot – Traditional Way
This is a Traditional method to wrap a sarong, very simple easily to wrap from back band on the waist! get look short skirts and boy's tyles! knee-length shorts sarong with any color of crop top goes to fashionable. It is basic and easy way to wear side knot, get step by step.
3. HelterNeck or Backless maxi
Most of the women want to be secular at the beach for hiding fats. Sarongs create more coverage from back and side at the waist, hip, or one thigh, They are suiatable for cover-ups, get step by step.
4. band tricky
How to tie a sarong fast as Tricky? Learn on TikTok! check your wardrobe, if you've a printed sarong! go start very simple " Always from back wrap, catch it from the corner with both hand traps by finger band two times on the waist on any side. You Look Unique! and same. Get step by step.
4. on a simple Waist
If you want to wear a perfect way a sarong! A short sarong best for all! You can cover your bikini and hair bandana tie also. This way is easy, fast and secure. You simply tie it at the waist. Watch step by step.
9. as a Tube Dress
How to Tie a Pareo? Yes! It can as strapless tube dresses but how to? Wrap from back, Tie in the middle front after at upper Bust. Very simple! how to step by step.
10. as One shoulder dress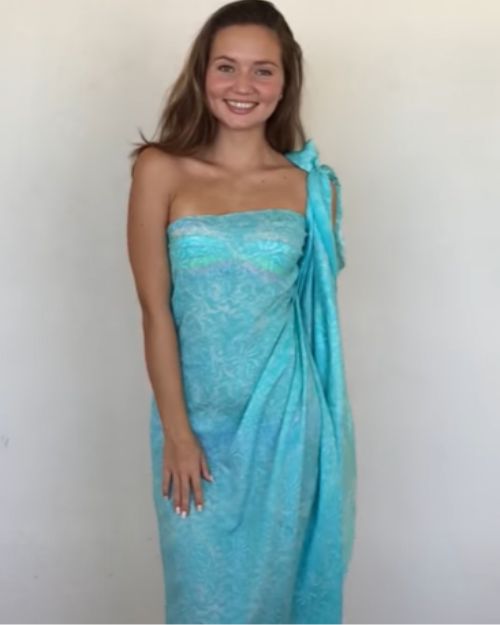 Sarong is Versatility! You can sarong as a one-shoulder dresses stylist woman! How to step by step.
10. Brazilian style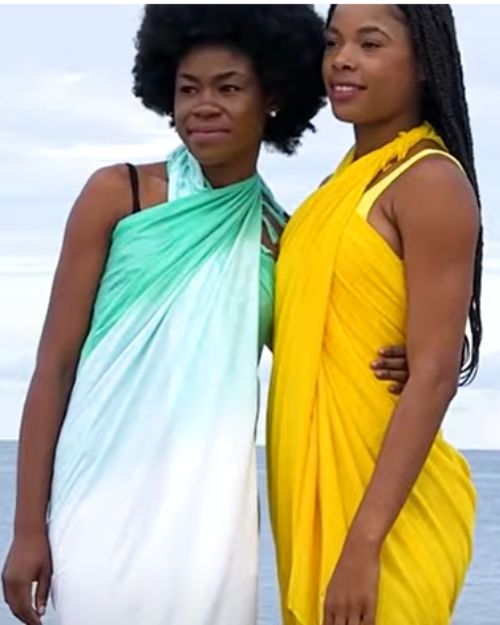 In Brazilian Canga, mostly printed or colorful looks so beautiful. Style same as a halterneck. It allows to all. How To step by step
11. Lower than Belly Button wrap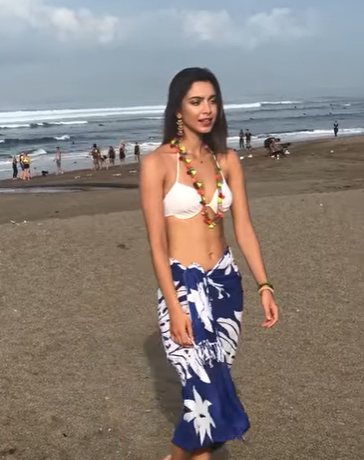 Keep stylish you at the beach. Wrap from the back lower than the belly button and tops your bralette, add some earring and a neckless long! look great! watch step by step.
Related: how to wear a bralette – 23 ways good stylist
12. Twist Neck Dress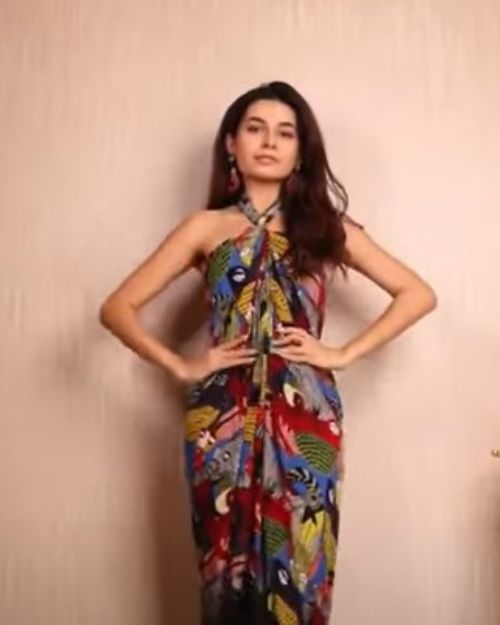 How to tie a sarong as a twist neck style? " Wrap your sarong from back after Catch end-up bring to under arm-twist it many times on the chest, last band the neck behind. Watch step by step.
13. as a Modesty swimsuit
How to Tie Pareo as a modesty swimsuit? you get the perfect answer from this Video.
14. Sassy Drape Cardigan
The sassy drape Cardigan gives very figure flattering, lightweight provides enough coverage. with a short amazing suite at beach fashions. Look much more pretty. Get step by step
15. Beach Blanket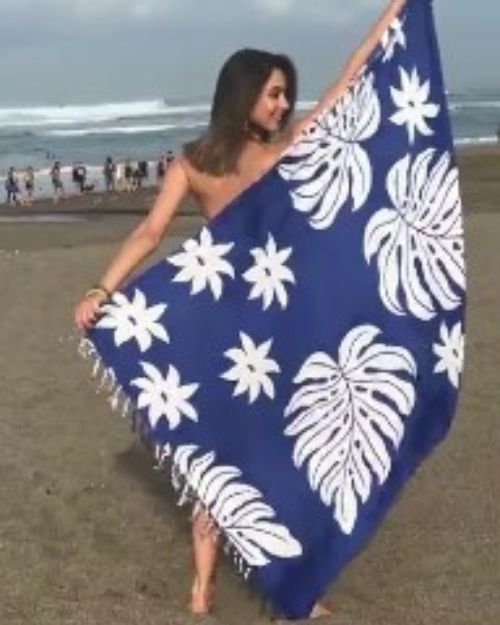 Sarong is the best way to use beach blankets, Make sure that is easy and fast dry material. Sand removes an easy when you wash, Choose a relax and cool sarong that you may use both.