There are actually French words, "Toi means to You, Moi means Me" Et means AND. The full definition of Toi Et moi is "You and me" and "me and You" are specially represent the love, two souls becomes one in partnership. The sentimental meaning used of hundred of year for wedding jewellery rings designed from its name. Mainly it prepare with two stone diomond in "pear shape" and round shape. Currently "mgk with megan fox" engaged at using this look like. according to jewellery maker master, various types of design to make a purpose of pairs love, partnership, two soul symbolism one place,You and I.
Various types of shades of stones with made engagement Toi et moi ring for example …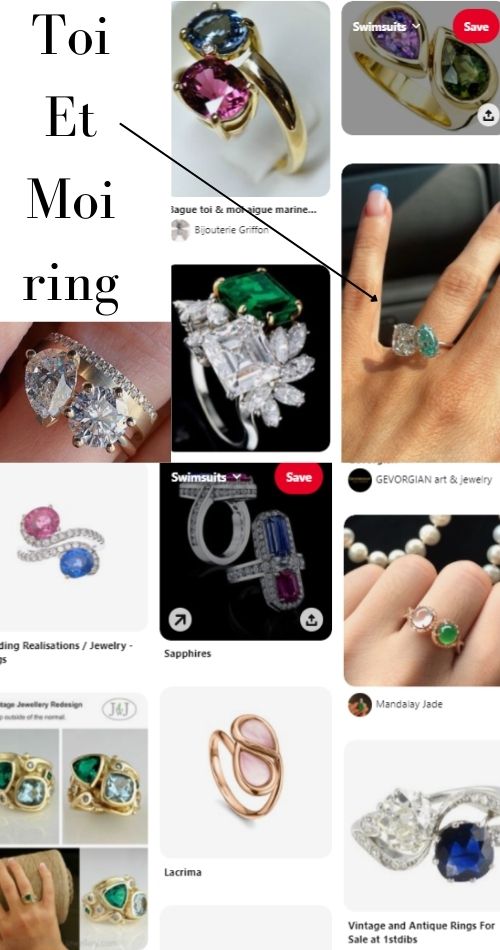 On Image
first right- Pear with pear shape
Arrow- in a second finger- round with round,
Up-left corner- Heart with round shape
Mid-section right finger- "round with round" but color is differents.
Third white with green- flower with pear
Right below- cushion cuts with europeans heart
Left-below, Triangle with square
So you can find on the pinterest, many different shape, that connected to amazing really love.
In ancients,
This style first gained attention with a diamond and sapphire toi et moi ring that Napoleon Bonaparte gifted his wife Josephine de Beauharnais in 1796.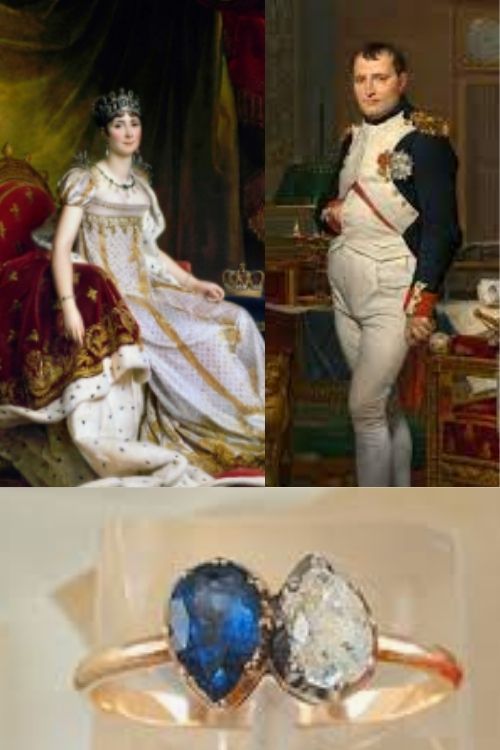 This one styles is Pear with Pear shape (but color is blue or white), you can change with this shape of your choice when decided for making rings.
Recently a days very popular "pear with round" shape because…pear reflect the "women's shape.. where as round is global world that is men.
The most color Yellow gold with white or blue stones.
The Kylie Jenner – match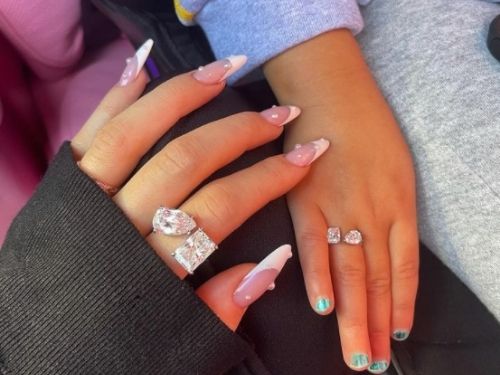 The kylie jenner says on insta, daddy got us matching rings really it are same but this images reflect love in 2 soul-hands. Really amazing shape of rings made in "rectangle with pear" in white diamond. These types of rings are adjustable you simple press it, it comes right size volume with your fingers.
If you buy this types of rings then alert
Very people and website promote the this rings with high price but it have a not real diamond, it only covering-lape with diamond sign, so…
Check first… 1. Authentic source of stores… go in about section see certified this websites or stores they selling for diamond or gold.
Check warranty & guarantee
return and exchange policy
if you not got this… then
Quickly cancel the order process…
not buy it.
Secondly, if you find this all then again… check
Total weight…. size…it is gold polish but price is high. ( 14 K white, gold and rose ?)
Particular products rating, comments, price or quality,.. with video or images..after take decision these are good or not for me…
if you completely find a new…websites redirects… their Facebooks, Inatagram, twitter or social sites link with customer contact no. XXX… and call it.
It means our purpose best experiences of shopping. thanks.