The Yitti.fabletic.com, After lunches regular update on yitti website, today many products are adding with the different colors and sizes but the design is still, it's Very fabulous and unique color on" Pink, Black, skin tones and Banana" amazing looks, all in a naked around bodysuits. The color of pink-red is stunning! slimming is perfect for curvy girls.
All Right Yitti is now very focused on color and size that is different than the market for all body types, in previous we talked about, lizzo makes shapewear to match with lower belly pooch! for the big size of the body.
In this week again, is good news for those who have medium or small tummy fat. Yitti adds some products in small or medium sizes with unique tones color.
You can see this product, on yitti-instagram, "a comfy collection of seamless styles in scrumptious shades with limitless possibilities let's go Yitti" sharing Original Lizzo's shapewear are…
No.1 "Seamless shapewear bodysuits" are in the same brown skin tones, it looks amazing on brown-colored women.
No.2: Nearly Nacked in Red or pink color: For medium body size women Very cute look! And amazing support and fittable " color and design with their made material" also fabric. 
3. Nearly Very lightweight: Mustard flower color size between " less than 5X to 2X , appreciate these products.
No.3 Nearly Nacked in Banada color: Same design same products but color and size difference, mustard color amazing trends right now products' ' Updates products are in the size small and medium.
No.4 Lifted: This one comfy and confidence even if you feel great on yitti.
5 . Comfy: for the small size of women who to want wear bodysuits
These all match the same with one-piece swimsuits styles of design but it has some than one-piece swimsuits that compression, supports or cinching they make you smoothy and confident under outfits.
Shop from Reinvented by Lizzo, Yitti-fabletics, likes swimsuits as shapewear, these are you can find join the revolution first page with VIP-Member inclusive.
These all are to the same design of swimsuits as shapewear, it might help for this year for swimming also.
Underwear Overwear Anywhere You can Wear Yitti Shapewear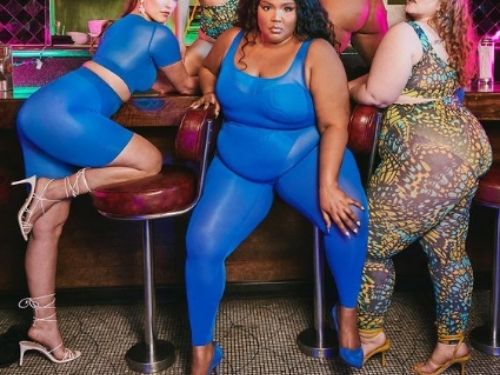 Very short and sweet statement from Yitti, on this product that match to the size of the lower belly pooch, Exactly in the photo, 3 women look great " comfortable and confident but lower belly pooch shaping a little bit only, Yitti to say about this products. These "Mesh Me" sets give you low-level compression options! But feel comfort and smoothness, it may not work well on flatten stomach shaping, it is just like images " Mid lezzo pooch" Lizzo looks like beautiful woman still fits on this, if you want more compression then it is not for you! Neither you can shop it, Right size of women's images also look in plus size, who wear a MeshME products from Yitti, in the left thigh short and nacked around tops in the same color. 
Every lumps and bumbs to hide easily under low compression. The benefits of low compression, low compression legging, and sports bras to use in low-level activity like sitting at home without any hard workout or activities. Seconds benefits this design is healthy no side effects of skin or acne. Low level wearing fashion to help on blood flow, no create stress on your muscles so that it is recommended from Healthfully wear. Low level legging bras demerits, it is not friendly for compression, and reduces your some in inches.
If from yitti, first sign up, you can some fill Quiz with guide and compression of your size and value of products after that ordering processs for buying, but you feel tired, not to find easily to same products on Yitti. " To many reasons to list" why?
I'm looking a for compression wear to shop on Yitti, I get the 4 sizes that are
1. Low: Smoothing and comfy enough to wear all-day
2. Medium: Something to shape and hug my curves.
3. High: I want to sculped and held
4. IDK: I'm new to the world of shapewear.
What are this? 4 sizes that is new things, say by lizzo! The 1, 2, and 3 to match with Shapewear for Fupa Plus size, hack the FUPA, Lizzo-mid pooch, not exactly create a 3 section of your postures" like images Lizzo stomach show to Football" or Big-Pooch, it might decrease the impression of shape, so every fan suggests wearing some tight shapewear they make you some compression.
When I click on The IDK, size of shapewear we get the 4 types of products that " Booty" "Tummy" " thigh" and "Tiddles" that are no for the whole body, for only targeted areas of fat shaping!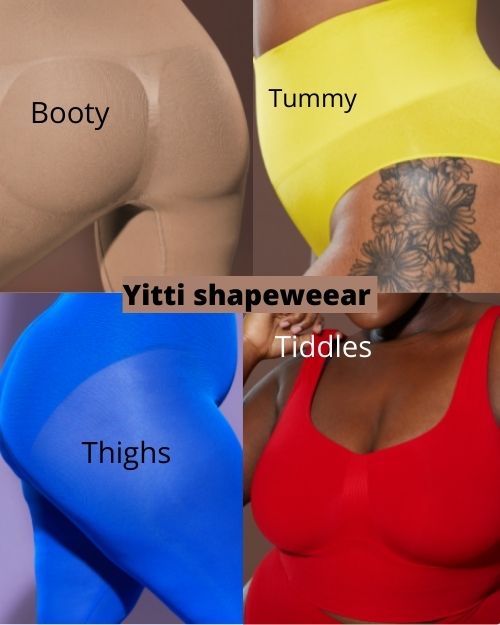 Small size and Plus size Mesh ME Shapewear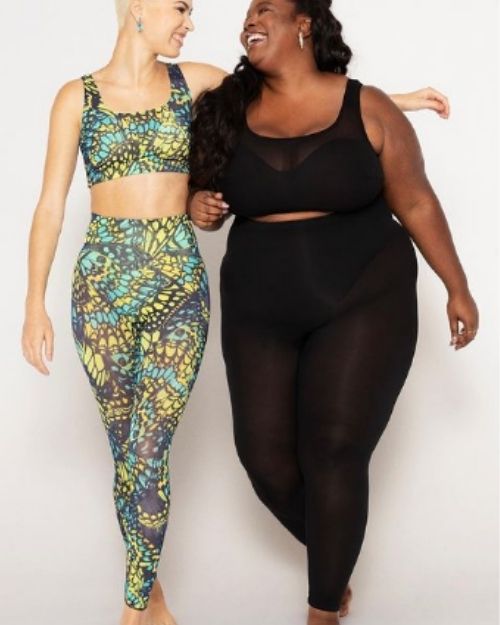 Last week share with you, "Lizzo looks smooth in this shapewear", mid-section than different sets, these sets are legging and bras sets, for YOGA, and GYM but it might also wear in-home, sit fabulously! chic! or with another outfit Ohh! Om! it's super suite.
This one is "Bold color and popping ass print", This shapewear in printed MeshMe is an ICONIC style too shapewear, Lizzo says, it's giving a more body fashion that makes you look cute! And ass silhouettes.
It is marked with high- technology, work on smoothing, You can also wear underwear or outerwear.
Image Left : Mesh Me Printed Iconoic Small size to less than 5X updated.
Images Right: Black Mesh Me Plane Iconoic Plus size bigger than 5X size.
Note: All products You can shop From Official website Yitti.fabletic.com, This is not sponsored post, only information of trending products.
Yitti shapewear Products
Bras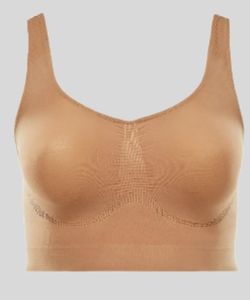 Slimming lining smoothing back, knit support, built-in bras, non-padded but adjust in all size boobs, use for all in "sport", underwire and comfort. No- pullover, wireless or seamless revolution U- design, wide straps, fit, and flexibility.
This one is Midi-bras with sets, Upper images (Booty+ this bra) sets of midi-bras. Stretch and fabric do not hurt.
High-level support to shape all, Cut of " nearly midi nacked-shaped bras" Tops, and buttoms is the thongs bodysuits.
Thong Bodysuits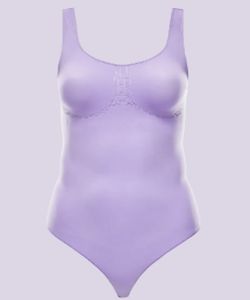 This one is "Nearly nacked shaping thong bodysuits" Seamless everyday snaping bodysuits, it has snap closure,
According to yitti, it is made in fabric with lightweight stretch, and low compression to make 360 degrees smooth, comforting good posture.
A product to offers some compression, it means it is comfort under any outfit anywhere everyday, even wide straps help good lifting bras.
Major Label High waist ruched legging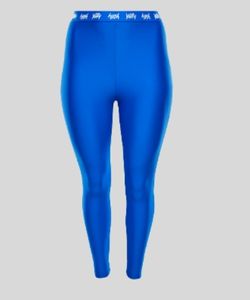 Prevent the chafing, no pockets smooth look ruched leggings, Freedom fabric breathable feel, stretch, booty scrunch, elastic and durability so strong.
Moisture-wicking nice for tummy control, skinny leg fitting, wide hips- wide thigh smooth out cellulite bombs Mesh Me, high waisted band flattering, Slim Me comfort styles Yitti legging.
It might be best for fupa-legging to support extra fats.
Butt lifting & ruched smooth lining, daily wear, comfort wear, and counter the body. A little bit disappointed I'm not saying, check and use after share to all.
High-waisted Brief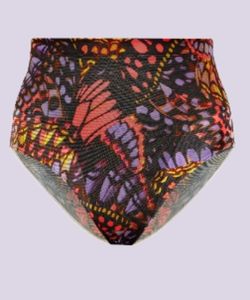 High-waisted brief Mesh Me to control the firm" tummy targetting soft fabric pants, provide the hips, waist, and lower tummy flatten, Embrace the curve.
No Bulge prevents the pooch from fuller, bigger stomach pants ideas. Instead of wardrobes product of your shorts, every day to wear like shaper panties, No rolling and no slipping down, it depends on your body size and pant size, matches to perfect.
Prefer to less tight look smoothing together coll comfort fabric with soft fabric to feel flexible.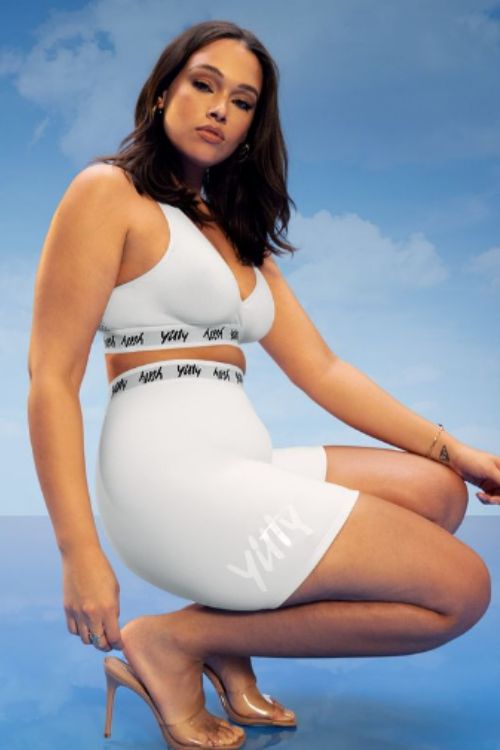 Here say, summer is here, celebrate with us to say " Long length shaper panties and comfort pushup shaper bras" New VIP sinning bright" is also a major label collection but shades are unique.
This may available in 3 sizes and shapes
Full-length legging with bras sets
Mid-section shapewear styles
Bras and high-waisted shorts
All are cute! best! good for lower belly pooch.
Mid-thigh bodysuits
Mid-section shapewear in lightweight, seamless, and comfy with cover to thigh, hips, tummy, and bust areas looking or feeling hot, and energetic, it can wear underwear, overwear and anywhere.
Related: Nearly Naked shaping mid-thigh bodysuit look so cute!
QNA's On Yitti Shapewear
What shapewear does lizzo wear?
Plus size more than 5x size with her brands Yitti, Lizzo says, A shapewear to Mesh Me my lower belly pooch, that I love, she wear in comfort, no tighter or no looser.
What does the name Yitti Mean?
Now, Yitti is legally shapewear brand by Lizzo, but it means light, charming, cute girl ,fabulous look, and stunning shape.
Shape news For This week
1. On Instagram @kimkardashaian sister look cute in swimsuits as shapewear, sea side Blue color Tummy short and same bras and her sister Kourney, she say" Happy looks so on good you! I love you so much!
She lunching a shapewear for arm, on skim, Thecut says about this post, oscar 2022 wearing, previous week, whatever it trends on the markets.
2. Kylie Jenner look gorgous, legend behaviour so beautiful don't miss you look fo an images of her waist line smooth figures up in white dresses, on their instagram.
3 A waist trainer also trends for shaping a body, if you intriduce from it, thier benefit and what not to do help you, in feature for hourglass shape.
About Lizzo latest music
Get millions of views on YouTube, About damn time, Very fans glads with this music, one say," if you joy was a person it would be lizzo, her songs me heart", I 'm also, and you!
Lastly, Now a days to write regular news on Lizzo celebrity with another who shapewear celebrity, so subscribe us for a getting news on shape.